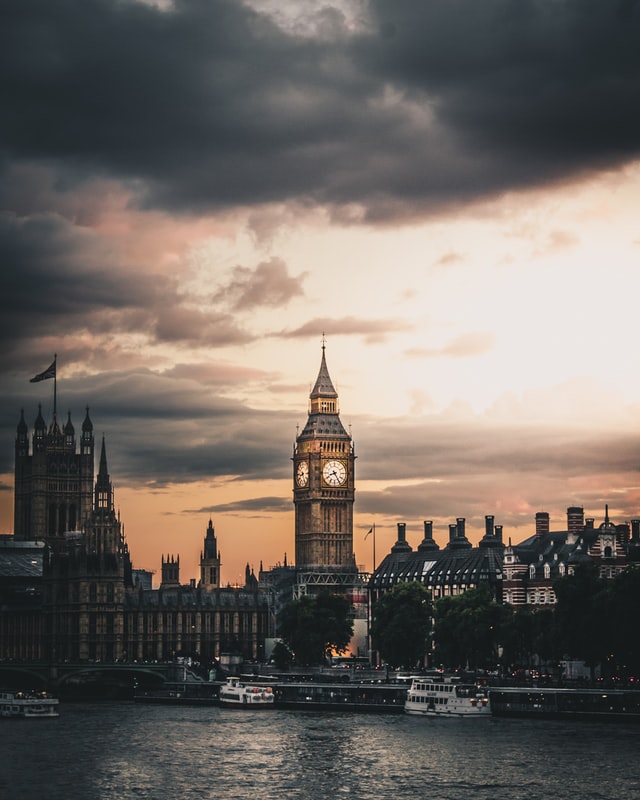 What to Know Shipping from UK to Europe After Brexit?
As is the case with many small businesses, you may be concerned about the implications of the new regulatory changes, how you can continue (or begin) accessing EU markets, and what to expect in terms of higher export costs. From signing up your business with various entities to navigating the complex world of export documentation, these concerns can all seem intimidating at first.
However, there is no need to worry; we are here to help you every step of the way and have compiled a list of useful resources that validate and clarify common Brexit words. Continue reading to learn more about shipping from UK to Europe after brexit. You may be shocked by the information that awaits you.
Post-Brexit Shipping to Europe
So far, this change has meant that certain policies will remain unchanged following Brexit. However, as an e-commerce shop, you will see certain adjustments on how you can sell and send your products to Europe. With the arrival of Brexit on January 1, 2021, new trading circumstances commenced. These include the implementation of customs declarations, as well as enhanced food and livestock inspections.
What Are UK Exporters' Responsibilities to the EU?
Overseas clearing customs and duties are often the customer's responsibility. These payments are determined by the product's Incoterms.
How Will Shipping from the UK to the EU Change After Brexit?
When shipping to Europe, Brexit will likely have a variety of impacts on companies. Some of the noteworthy modifications are:
Changes in UK Duty and Export Taxes Following Brexit
Unless additional importation taxes and duties were paid for, all EU members were able to sell their products for free throughout the EU prior to Brexit. All UK companies must, however, guarantee the following after Brexit:
1. Everything regarding customs is properly handled.
2. Companies are handling EU VAT properly.
3. To provide a claim for preference, goods must fulfil the standards of source.
According to the origin of rules, a good must be manufactured in the United Kingdom or the European Union, or be fundamentally altered with the addition of value. If the goods are from the UK and EU, you will additionally need to present a Proof of Origin in order for your shipment to claim the advantageous duty rate or customs duty charges to be allocated.
Changes in UK-EU Customs Declarations After Brexit
1. Importers must determine and explain the value of products imported from the United Kingdom into the European Union, as well as specify the state, source, category, and value of customs.
2. Imported goods must be treated as sales in the UK and be covered for VAT before they can be shipped elsewhere in the EU. Any businesses that ship their goods to the EU are also required to prepare VAT for the products being exported.
3. VAT registration of importers means that the importers can use deferred VAT accounting. When non-VAT registered importers do not register, they have the same reporting and payment options for import VAT as for customs duty.
Changes in shipping from UK to Europe after Brexit
Transport regulations have been merged as part of the European Union. Without the requirement for customs documentation, fees, or the possibility of delays in authority, you can sell your products and services across the EU in simple terms. Anticipate changes in transit times between the UK and the EU compared to those you experienced before Brexit. While some larger repercussions are unknown, greater border controls and other administrative procedures will probably lead to shorter deadlines.
In light of the United Kingdom's exit from the European Union, you should ensure that you have completed all of the necessary preparations listed:
What Should I Do to Prepare for shipping from UK to Europe after Brexit?
Being equipped for the effect of the UK's exit from the EU on your company's shipping is crucial. Below are the essential tasks to consider and implement for shipping from uk to europe after brexit.
Following Brexit, customs processing will be managed in a variety of ways for UK firms. The processes include the following:
1. Declaratory self-management
2. Freight forwarding management (an agent will handle your declaration customs).
Brexit Couriers
Brexit trade discussions are closely monitored by all maritime businesses operating in the UK. Your websites and marketing communications must also regularly update your clients. If you have specific concerns about your website, please contact your account manager for further information. As you realize, your e-commerce company needs to be as prepared as possible. Here are some of the efforts taken to prepare for Brexit by some of the UK's major carriers.
Royal Mail's Post-Brexit Plan
Royal Mail works hard to reduce Brexit's effect on service users. These users encompass everyone from the occasional sender to the large-purchasing customer who needs frequent shipping to Europe. Royal Mail is well-positioned to deliver the smoothest possible transition of services due to its proximity to the government and in-depth knowledge of customs and processes.
DPD's Post-Brexit Precautions and Limits
DPD has worked to overcome Brexit's impact on its clients. All possible scenarios have been considered and planned for by DPD. The shipping company concentrated mainly on a no-deal situation, the greatest impact on consumers and service.
FedEx Post-Brexit Actions and Limits
FedEx maintains information about the consequences of the EU exit and how shipping from the United Kingdom to Europe has been affected. When necessary, the courier is ready to launch new services. FedEx has established a number of guidelines for Brexit clients and their duties
DHL's Post-Brexit Precautions and Limits
DHL is making a concerted effort to assist its clients during this time of transition. The courier is continuing to work with the necessary authorities to address the impact of the EU withdrawal on shipments and the means by which its clients can keep shipping to Europe.
UPS Post-Brexit Controls and Limitations
UPS has more than 100 years of worldwide shipping experience. This experience enables the courier to manage any EU exit repercussions. The organization works with all government levels to ensure that services operate as cleanly as expected.
We hope you found this information useful. Even if you're puzzled, don't worry. There are many others who are, too. The departure of the UK from the EU is an unusual circumstance for both the UK and Europe's economies, and this situation is likely to lead to significant changes for both the UK and Europe's enterprises. To be successful in business, you must be ready for any eventuality. Just prepare however you can, continue to provide excellent service to your loyal customers, and don't forget to keep us updated on your progress.
If you are not from the UK you also can shop from top UK online shops and use our UK percel forwarding service to shop like a local resident and ship to any countries.