Shop any online store in United Kingdom or New Zealand and ship to anywhere in the world, anytime with Jetkrate.
Register for a free account and get your own forwarding address to use with online retailers in the United Kingdom or New Zealand who may not ship to your country. On receipt of your goods, we can consolidate and ship to 200+ countries in as little as 2 days!
3 easy steps
Sign Up
Sign up to Jetkrate to receive your Jetkrate forwarding addresses for UK or New Zealand.
Shop
Shop any UK or New Zealand online store and enter your local Jetkrate shipping address at checkout. We'll email you when your order is delivered to our warehouse
Enjoy
In as low as 2 days you'll receive your purchases to your delivery address.

Jetkrate allows you to effortlessly access all your favourite brands and stores in the United Kingdom or New Zealand.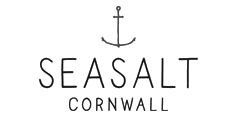 Flexible Insurance

& Shipping
Full control over shipping services, insurance cover and customs declarations so that there are no hidden fees or bad surprises when your package is out for delivery.
Shipping Cost Calculator
Know your shipping costs before you buy. If you know dimensions and weight of your package, you can work out the shipping options before you buy.
Consolidate Packages & Save
Combine multiple orders under one tracking number. Save up to 80% on shipping from the United Kingdom or New Zealand by consolidating your packages.
Best Shipping Rates
We work around the clock to guarantee the best shipping rates.
Less Shipping Time
Less time shipping means more time enjoying your new items.
Shopping Assistance
We'll shop for you if your payment method isn't accepted.
Customer Service
Have a question or a complaint? Our customer service is available around the clock and in several languages.