Get a New Zealand Shipping Address to Send Your Product to a Warehouse
Are you looking for a New Zealand shipping address because your favorite New Zealand store doesn't ship to your location? Good thing you landed on this page! Jetkrate is the leading international package forwarding company. We allow you to shop conveniently from premier New Zealand outlets and deliver the packages to your desired destination.
New Zealand Warehouse Shipping Address: When and Where Can You Use It?
Many New Zealand stores don't ship parcels to certain countries, to the dismay of thousands of global customers. For this reason, Jetkrate created this platform so that you can shop and send packages from the comfort of your home. Whether it's shipping to Australia or overseas destinations like shipping to Italy, Jetkrate will always be there by your side. We provide an address that you can use every time you shop from any New Zealand outlet that doesn't ship products to your hometown.
So, what is the location of your New Zealand shipping address? It is the address of our warehouse in Auckland, New Zealand, where we will receive your packages and store them for as long as 30 days. Although all our customers use the same address, each customer is given a distinctive customer number (JKRT number) for easy identification. Be sure to include the JKRT number when you order from New Zealand shops.
You can use this address in any online shop where direct shipping is unavailable. Always remember to use your New Zealand address as your shipping address, not your own home address, when checking out your orders. Here is an example of a personal address at Jetkrate:
Name: John Smith
Street: JKRT 12345, 76E Stoddard Road
Suburb: Mt Roskill
City: Auckland
Postcode/ZIP: 1041
Country: New Zealand
We will open new addresses for all our customers in different states of New Zealand when we start operating our other warehouses in the country.
How to Get the Warehouse Shipping Address in New Zealand
Now that you know the essence of having your own New Zealand address, you may wonder how you can get one. With Jetkrate, obtaining a New Zealand address is straightforward. Here are the simple steps you can follow to get started:
1. Sign up for an account.
Registration on Jetkrate is free. All you need to do is sign up using your Google or Facebook account. You can also enter your full name, email address, and country manually. After that, we will send a confirmation email where you will input your desired password. Once done, you can proceed to the second step.
2. Log in to your account.
Enter your account details: your registered email address and password. You will be redirected to your "My Addresses page" upon logging in. On this page, you are required to input your shipping address and billing address to get access to your Package inbox.

Note: "Shipping Address" on this part refers to the exact address where you want us, Jetkrate, to send your parcels after receiving them in our New Zealand warehouse. The billing address is where we will send your bill.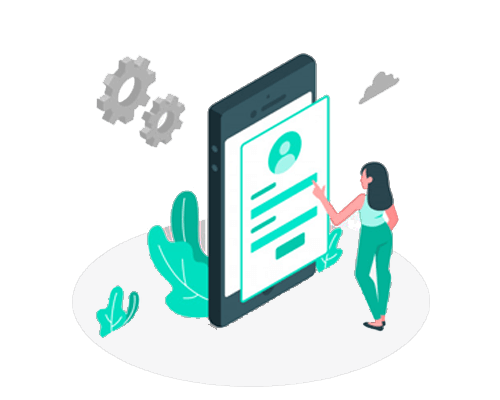 3. Go to your account dashboard.
There are two ways to view your New Zealand Address. First, when you successfully log in to your account, you will see your name with an address next to it at the top of the web page. This address will be your New Zealand address. Another way to find this address is to go to your account dashboard.

To access your dashboard, simply click or tap the three parallel lines on the right corner of the page beside the bell icon that contains your messages. Choose "Profile," then click "Warehouse Addresses." Here you will see your name, New Zealand warehouse shipping address, and phone number, which the retailer can call regarding your package delivery.

The only difference between the two options is, in the dashboard, you can see the breakdown of your address. This helps you fill out the form precisely by entering the exact details needed for the street, city, state, ZIP, and country. So, if you are unsure how to fill out your checkout form, it would be best to refer to your dashboard.
Benefits of Using Jetkrate
See how easy it is to shop from your favorite stores online with Jetkrate? Plus, we also offer various services for all our customers who need help with shopping and forwarding packages. Let us show you a brief overview of all our provided services.
International Parcel Forwarding
Our main service is forwarding parcels internationally. With this service, we receive your packages in our warehouse and hold on to them in your Jetkrate Package Inbox, which is your warehouse shipping address in New Zealand, until you say you are ready for shipment. We store parcels, charge-free, for 30 days upon arrival. However, you can extend this duration for another 30 days by paying 5 New Zealand Dollars per day. For more detail check out our resources on parcel forwarding costs.

You are entirely in control of your package. We will send you a confirmation that your parcel has been delivered to our warehouse. Choose whether we ship it directly or store it in our warehouse for a certain period. After that, we will send your package via DHL Express, FedEx Priority, or FedEx Economy, whichever you prefer.

You will also receive a notification once your package is out for shipment. Track your parcel globally using the details provided in your account. After that, wait for the delivery day to successfully receive your order.
Package Repacking
We also provide package repacking services to assist you in your shopping. Some international stores place an item in a large container, causing additional charges during delivery. So, we offer you this service so that we can transfer your orders in smaller boxes to reduce your shipping cost.
Parcel Consolidation
We also assist our clients with our parcel consolidation services. We will combine your packages into one delivery to lessen your shipping expenses. We only do this service upon your request.
Reliable Shipping Duration and Fee
Jetkrate's shipping fee may change in real-time because we want all our customers to experience the most affordable shipment services. Moreover, we ensure that all parcels are shipped securely and quickly, depending on your chosen courier.
Shopping Concierge
For international customers whose credit cards are not accepted by New Zealand merchants, we also offer a shopping concierge service. All you need to do is indicate your order details and pay us directly. We will do the shopping on your behalf and forward the parcel afterward.
Always remember that terms and conditions still apply to our services. So, check our website for information or contact us directly.