What You Need To Know About Package/Parcel Forwarding Cost
Many are looking for ways to ship packages from New Zealand and the United Kingdom, but they are unsure of the package/parcel forwarding cost. Shipping fees usually depend on various factors like delivery location and parcel dimensions, which are often expensive. With Jetkrate, you forward packages/parcels at an affordable cost.
What is package/parcel forwarding?
Package forwarding generally refers to the services of shipping an item from one place to another. We, at Jetkrate, send parcels to over 200 countries worldwide. Our leading customers came from Canada, Germany, and the United States of America.
Please take note that we do not accept mail forwarding as of the moment. We only use DHL Express and FedEx as our couriers. However, we still accept small to bulk items, but terms and conditions still apply. You can now shop your favorite items and take advantage of sale promotions you can only get from New Zealand and United Kingdom merchants.
How much does package forwarding cost ?
volumetric weight. Generally, shipping cost is based on the amount of space that your parcel has occupied on an aircraft. This sometimes differs from your package's actual weight, thus causing differences in the forwarding cost. You can check our page for more details about volumetric weight.
Additionally, parcel forwarding cost includes Jetkrate fees. What are Jetkrate prices? These are the charges for the services we provide while your package is in our possession. Although storing your parcel in your suite located in our warehouse is free of charge for the first 30 days, you will still have to pay a receiving fee and other services fee
What do we mean by other services? Other services refer to the services you requested from us, like package repacking, parcel consolidation, photographic services, and shopping concierge. If you avail of any of these services, you will be billed accordingly. Otherwise, you don't have to pay any of the other services fees.
We do not charge our customers a fee for services you did not request. Moreover, we will send an invoice to your email address and Jetkrate account. There you will see the breakdown of your total charge. If you have any disputes, please reach our customer service or send us an email.
Where can I get an estimation of the forwarding cost?
We always want to keep it simple here at Jetkrate. Therefore, we created a free shipping calculator, where you can get an estimate of your package forwarding cost. Our free calculator automatically calculates the volumetric weight of your package based on the details you entered.
How to use our shipping calculator? There are two ways to utilize this feature. Don't worry! Both options are easy yet will give the answer that you're looking for. Let's start with the first method. You need to select the country you want your parcels to be delivered on the shipping calculator page. After that, tick the item's
bullet that you need to ship, like sneakers, smartphones, or sneakers, then click the get estimate tab. This is recommended for buyers who don't have any idea about the weight or dimensions of your package.
The second method is simply entering the exact weight and dimensions of your package. You also have to choose your shipping country before you click the get estimate button. This method is the most accurate since you are inputting the precise volumetric weight of your package. Plus, this option allows you to get an estimate for more than one package simultaneously.
What is the difference between the estimate and the actual cost?
When you use our shipping calculator, you may get the total package forwarding cost. This fee already includes the shipping cost and all Jetkrate fees. However, the estimated cost will still change depending on the actual weight and dimensions of your package.
Once we receive your orders, we will weigh and measure the package and calculate the fee. The cost determined at this time will be your final forwarding charge. We will send the details to your email and Jetkrate account. Please remember that Jetkrate fees will also vary at the time of dispatch.
Are there any hidden fees?
Jetkrate doesn't have any hidden fees, but you still have to pay our handling fees. Moreover, you need to pay the tax and duty to avoid facing problems with your Customs or receiving criminal charges. Cash on Delivery basis is applicable to pay your tax and duty.
You have to declare the exact product's nature and value when you import your purchases. Taxes also apply to domestic deliveries. You should give us accurate details about your parcel, as stated by the law, like customs declaration and consignment information. This is done to avoid criminal offenses, delays, and package losses.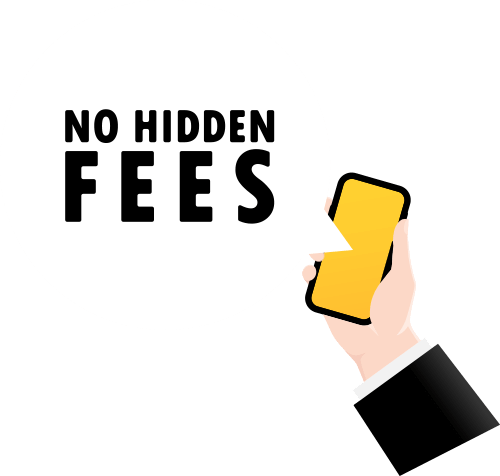 How does Jetkrate forwarding services work?
Sometimes, it gets annoying when you can't buy what you want, not because you don't have the money to buy it but because the merchant doesn't ship to your country. Fortunately, here at Jetkrate, we are dedicated to giving all international customers an opportunity for hassle-free shopping.
We will provide you the best, affordable, and most professional package forwarding services. All you need to do is register for a free account. Obtain your New Zealand or United Kingdom address, and use it as your shipping address when you check out your orders online.
After the merchant processes your order, we will receive the parcel and place it in your suite. Just tell us the time, date, and mode of shipment you prefer. Moreover, you can track your packages through your Jetkrate account. We will send you the tracking details when your parcel has been shipped. Wait for a few days and receive your order at your doorstep.
Jetkrate helps you shop and send packages as you did it yourself. Take control of your orders, and we will happily oblige to your requests. For more information about our services, contact us directly or use the Live Chat option on our website.