7 Must-Try New Zealand Freefrom Food Brands
Of the world population, 220 to 520 million people have food allergies, according to the World Allergy Organization. Because of their dietary needs, millions of people have difficulty picking what food to prepare and eat for themselves or their families who have allergy conditions. The food or ingredient that triggers an allergic condition is called an allergen. Soybean, milk, and alcohol are some of the most common allergens. These ingredients prevent people from eating what they want because of their condition. Since allergies are incurable, many people and organizations start developing dishes or snacks free from gluten, sugar, dairy, and alcohol. This paves the way to the freefrom foods that satisfy the palates of people with allergies.
In this article, we will discuss the various freefrom brands from New Zealand. Food and beverage production and exportation are long-standing and prosperous traditions in New Zealand. As COVID-19 evolves the demand for New Zealand food has increased more than ever before. While this country is famous for its dairy products, there are a significant number of companies that advocate freefrom products. As you dive into what New Zealand has to offer the world, take a closer look into the following brands and see which would appeal to your style and taste buds.
Top Freefrom Food Brands from New Zealand
New Zealand freefrom food brands are popular worldwide. Let's get to know some of the brands that ensure optimal health benefits for allergic patients.
1. Tom and Luke
Tom and Luke's vast array of plant- and protein-based Snackaballs have already created their reputation in the freefrom food industry. Tom and Luke is considered one of the leading plant-based protein snack brands in Australia. With their carefully-chosen ingredients, nutritional benefits, and unique flavors, these snacks become a food attraction to people around the globe who seek allergen-free satisfaction. Yet, people who have no allergies still enjoy these snacks because of their nutritional value and delectable taste.
Some of Tom and Luke's bestsellers are the Dose and Co. Collagen Balls, Salted Caramel Fruit and Nut Snackaballs, Dark Cacao Nib Snackaballs, and Hemp Protein. These snacks are ideal for morning and afternoon bites in-between meals. If you desire a daily dose of a healthy treat, add a pack of Tom and Luke Snackaballs to your cart now.
2. Fix and Fogg
If you are looking for better butter, get a spoon and taste the nut-based sweetness of Fix and Fogg products. These butter delicacies are known for their unique array of butter jars, including flaxseed, almond, chia, sesame, sunflower, chia, and pumpkin. Some of their other products are salt-free butter, protein-based peanut butter, coffee and maple peanut butter, and chocolate almond.
Fix and Fogg's set of guilt-free kinds of butter have won awards in many countries. For this reason, this brand's popularity has emerged in countries like the United States, Australia, and Singapore. Many butter enthusiasts choose this food line because of the all-natural base ingredients, perfect for anyone looking for a freefrom butter.
3. AF Drinks
Yes, you read it right. This beverage line is known for a vast range of alcohol-free refreshments that seem to taste like alcohol. Even more surprising is that AF Drinks use the exclusive botanical extract called Afterglow™—a main and secret ingredient developed from the juices of fruits and veggies. These trendy drinks are designed for people who want to be sober while not experiencing alcohol withdrawals.
AF Drinks are sold in various flavors, such as pink grapefruit, cucumber, spicy cola, and spiced ginger. You can buy them in bottles, cans, and mixed packs. If you want to start sobering up yet still want to enjoy a unique zest in a refreshment, add one of the AF Drink products to your cart and enjoy.
4. Matakana Superfoods
Are you looking for a turmeric-based beverage that cleanses the immune and digestive systems? Try Matakana. It is a freefrom New Zealand product that has the ingredients of ginger, maca root powder, and lucuma—a natural sweetener.
Matakana Superfoods are processed from garden-grown products with a great nutritional profile that includes natural probiotics. These ingredients assist in superior digestion and detoxification processes of the body. If you want to taste a ginger-based drink without the guilt of taking gluten-rich ingredients, try this one. This beverage is perfect for vegans, not just as a fad but for life.
5. PureCoco
PureCoco's coconut water and coco chips are two of the most-sought freefrom products of the company. PureCoco's plant-based products include collagen-based and dairy-free milk drinks, natural sweeteners, and snacks. People who have allergies or intolerances to dairy products can now enjoy these tasty chips and snacks without any hassle. So, if you need to freshen up with coco water or munch on allergen-free coco chips, try PureCoco.
6. Vegan Supply
Vegan Supply is a hub for a ton of vegan food products. This company offers plant-based snack bars, nut roast with cranberries, potato and carrot mash, and milk powder. Vegan Supply is known to distribute various freefrom products that are fiber-rich and MCT-based. These products are beneficial to heart health, digestion, and weight loss. But, you should carefully look into the products' nutritional value, as some of them have a high content of saturated fat and calories. But, since it has a range of plant-based products, Vegan Supply is definitely one food line to look out for.
7. Ecology And Co. Asian Spice Alcohol-Free Spirit
This alcohol-free spirit is perfect for those who still want the kick of alcohol flavoring but with the mildness and taste of the non-alcoholic blend of cassia, sweet basil, cardamom, and citrus. The drink is coupled with earthy black pepper sprinkles that spice up the flavor. Try the unique sweetness in this alcohol-free spirit that elevates your taste.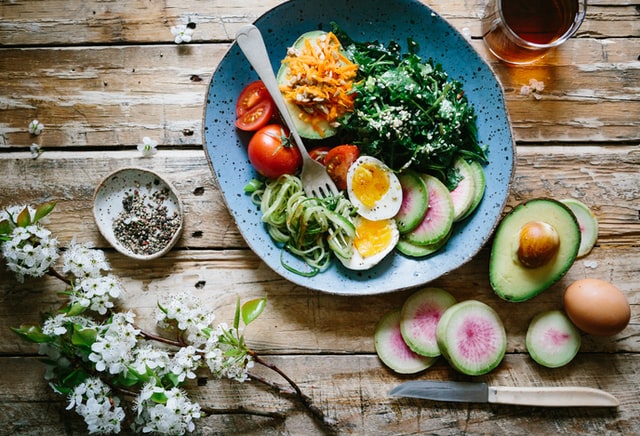 Going Freefrom
New Zealand is popular for its farm-made and kiwi wellness products. In recent times New Zealand's freefrom products have increased popularity. They offer an avenue for people with allergies to enjoy food and beverages that taste like the ones they are missing. In other words, they can eat, taste, and drink the products they desire safely. Others looking for alternatives can enjoy the products guilt-free. In this way, many companies have started to prepare their own tasty freeform recipes to complement this trend, providing nutritional value without the usual food guilt.
For more New Zealand freefrom food brands and other needs from this country, use Jetkrate to get your shipment internationally.