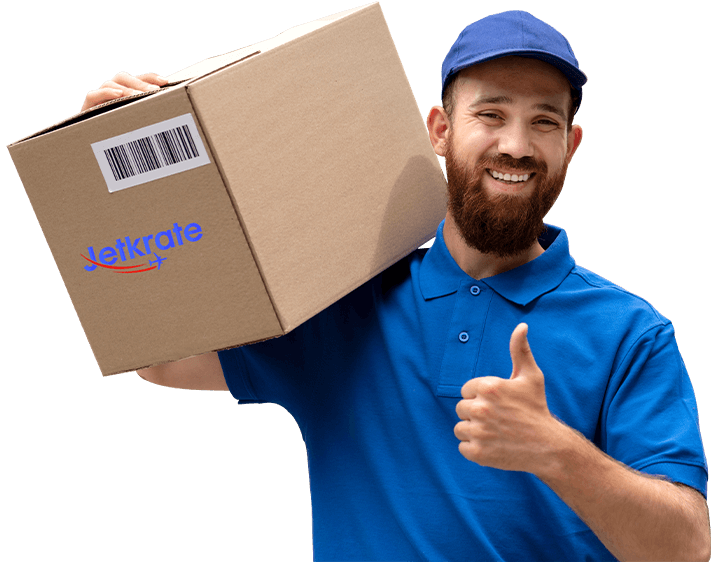 The Most Convenient Shipping Services to Spain from New Zealand – Send it Easy, Send it Safe with Jetkrate!
Everyone has to send out a package or make orders online at some point in their life. However, shipping has become tedious and challenging for most consumers. People find it hard to search and compare information on which service providers have the cheapest, fastest, or most secure delivery method.

Usually, shipping to spain from NZ is not easy. But with Jetkrate, you can do it as easy as one, two, three. After you merely enter the shipment's information into the inquiry box, we will provide a list of delivery methods and their corresponding prices. If you are looking for sending parcels from NZ to spain, our website is one-of-a-kind, as it generates search results for the cheapest price and least amount of time to deliver the package from New Zealand to Spain.
Why Choose Us Sending Parcels from NZ to Spain?
Customers are our utmost priority. We serve you well by providing the most convenient, efficient, shipping to Spain from NZ by taking care of the parcels and packages you want delivered. Specifically, we offer the following services that make us the best compared to others in the industry:
Affordable Shipping Rates
Jetkrate understands how difficult it is to purchase a product internationally because the shipping rates are costly, sometimes more expensive than the product itself. Hence, we assure consumers that our rates are affordable and fair. We also consider and adjust real-time to guarantee the best and lowest deal that we can offer.
Bearable Transit Duration
Most logistics businesses take weeks, sometimes months, to send shipments and packages from one country to another. This process demotivates clients, since they must wait a long period before their order arrives for their use. To resolve this issue, we only work with facilities that can deliver within a few days or a week. This solution ensures our clients experience on-time delivery for their orders.
Although we can immediately send parcels to our clients, so they can receive their most desired products as soon as possible, we acknowledge certain instances wherein customers have particular requests. To address one of which, we provide the option of us holding the item for 30 days, which may be extended for an additional charge. We also handle scheduled pick-ups and deliveries and get shipment approval prior to shipment release to guarantee that the recipient is ready to receive their goods. In addition, we accommodate requests to open, repack, and consolidate the packages.
A free shipping cost calculator is available on our website to help clients, and potential customers alike, in estimating how much they will pay if they purchase from a particular store in New Zealand and sending parcels from NZ to Spain. This calculator helps users by giving them a glimpse of how much money they need to prepare, offering them the chance to decide whether or not they should push through a purchase, given the cost of delivering the package.
Because the principle of putting our clients first drives us, staff can snap a photograph of the goods before we deliver them and email that photo to the intended receiver to verify whether or not there are any faults, or even whether it is the correct product. We also permit consolidation of products in order to decrease transportation costs. Terms and conditions apply, however, because we have standard operating procedures to implement when fitting items into one package.
Our staff are committed to addressing all of our customers' problems at any time of day. Because we operate internationally, our Live Chat is available 24 hours a day, seven days a week. Jetkrate also responds to emails quickly, ensuring that your purchasing and shipping experience is as simple as possible.
Our Process of Shipping to Spain from NZ
For every country and route, we implement standard operating procedures in shipping the goods to any part of the world. We ensure every customer we serve will expereince the same excellence and quality that we uphold at all times. Coupled with convenience and efficiency, online ordering internationally has never been this easy. Learn how Jetkrate works to make international shipping easy:
The first step is to create an account through our Jetkrate website. Registration is free and can be easily completed within a few minutes. Please note, users need to notify us if there are any individuals or businesses pretending to be associated with us to demand immediate payment. We will quickly resolve the issue.
Following registration, the customer receives a local New Zealand address to use when placing orders with New Zealand shops. When the customer receives their address, they may begin scrolling their favorite online stores, adding goods they wish to purchase to their shopping basket.
We will notify customers through email once we have received their orders at Jetkrate's warehouse. Customers may place products on hold for free for 30 days while they continue to explore and buy at other merchants, allowing us to collect the items to save on overseas shipping costs.
As soon as customers confirm shipping through email, we proceed with delivering the items to the intended address of the recipient. We continually remind our customers to update their contact information and shipping address from time to time to avoid parcel loss and return-to-sender situations.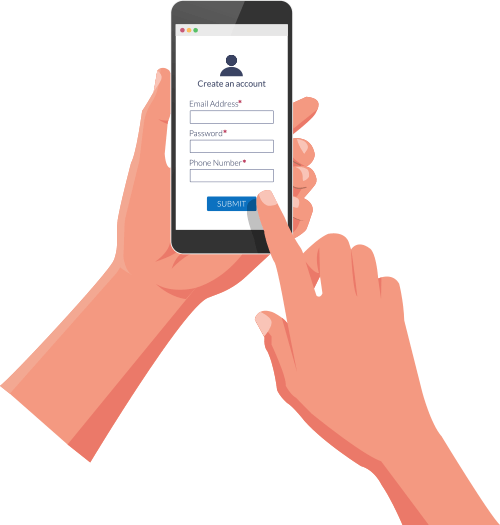 List of Prohibited Items
Every courier company sets their own regulations for items that they do not allow transported, due to international regulations, prohibitions in air transport methods, and practicality. Jetkrate will not transport certain prohibited items, including ammunition, guns, acids, insecticides, mercury, and poisons. Also, we do not accept prescription medicines, cigarettes, tobacco, alcohol, unique works of art, or perishable goods. Our partner facilities, which are FedEx and DHL Express, also give their own rules in selecting which items they permit. Additionally, countries have specific rules for incoming packages. The customs agency checks these packages at the border, and if the agency finds illegally transported items, customs may return or confiscate the package. For clarification, clients may contact us for inquiries by using our form or calling us.
Facts about Fast Transportation from New Zealand to Mainland Spain
The distance between these two nations is 19,890 kilometers. Jetkrate partners with some reputed courier companies that aim to deliver items as fast and affordably as possible. So far, 2,644 people from Spain's mainland have opted to use our service. Paysera (38%) was the most common payment method, followed by PayPal (43%), credit card (19%), and e-wallet (19%). It's worth mentioning that, while all Jetkrate shipments come with a €25 complimentary insurance, you can increase this amount up to €5,000.
Customers that send expensive items frequently use this service, since they don't have to worry about damage during shipping because any difficulties would be reimbursed. So far, 14% of mainland Spanish customers have chosen to get such insurance. The average prices paid by our consumers were 13 EUR, 15.406 USD, 11.1946 GBP, 58.7178 PLN, 421.9561 UAH, 1130.6568 RUB, 20.6362 AUD, 96.6723 DKK, 38.9903 BYN, and 4565.8906 HUF.
Labeling and Packaging
To ensure that the shipment reaches its destination intact, it must be packaged as securely as possible. This packaging will lessen the occurrence of scratches or bumps while on the road. The most crucial packaging component is a suitable, rigid box. You can use bubble wrap to secure the package and provide enough cushioning. If there is any remaining empty space after placing the object within the package, it should be filled with a soft material so that nothing within may move about. While sealing the package, make sure to include the bill of lading, and attach this document where it can easily be seen. We will email the label to the client and include it in the printed panel.