Affordable International Product Shipping to Australia From

New Zealand
Are you disappointed because your favorite online store doesn't offer shipping to Australia from New Zealand? Don't worry because Jetkrate's got your back. We can provide you a local shipping address and receive your package on your behalf. Once we receive your parcel, we will ship it to your doorstep.
What Does Our International Parcel Shipping Service Include?
Jetkrate aims to help international buyers receive limited products and items on sale from different New Zealand stores. We cannot change the limit policies of shops, but we can create a way for you to buy and ship straight from New Zealand. You can eventually shop from the United Kingdom and ship your product to Australia by using our UK to Australia shipping service. Look below for a complete overview of the services we provide for all our customers, including buyers from Australia.
International Shipping Partners
The most common service we offer is our worldwide product shipping services. Our international shipping reaches over 200 countries and you can now ship products from New Zealand to the USA, UK, Germany, or anywhere around the globe. We can receive your parcels locally and deliver them to your location through different shipping facilities. At this time, our only shipping partners are FedEx and DHL Express. However, when we switch to our various warehouses in New Zealand, we guarantee our customers in Australia a wider range of shipping methods.
FedEx International Priority
This parcel shipping service will cost $48.68 NZD for small packages. Your package will arrive in Australia in six business days. FedEx accepts multi-piece parcels. Customers can also choose to insure their packages. Additionally, we will provide you with tracking information for smooth shipping.
FedEx International Economy
This is similar to FedEx International Priority, from multi-piece parcels accepted to tracking information included. The transit time is also six business days. However, this shipping cost is lower than FedEx International Priority. At a minimum of $42.52 NZD, you can start buying and shipping straight from New Zealand.
DHL Express Worldwide is the cheapest parcel shipping service to Australia and also the fastest method among the three facilities. For as low as $31.92 NZD, you can ship your small packages from New Zealand to Australia. The estimated transit time is one business day. So, you can expect an earlier delivery time. This service also includes multi-piece parcels, tracking information, and insurance coverage.
Product Shipping Procedures
In a few simple steps, you can buy and ship straight from New Zealand successfully. Let us show you how.
Sign up for an account with Jetkrate to get started. We will send you a New Zealand address to use as a shipping address on every checkout.
After registration, you are ready to start shopping. You can revisit your beloved New Zealand stores online and start adding the products you need and like to your cart. Once all your orders are confirmed, we will wait for them to arrive at our warehouse.
When we receive your orders, we will sort them accordingly. You can tell us when, where, and how you want us to ship your packages. If you want us to repackage your products, we will happily do that. After shipping your product, we will send you a confirmation email and give you tracking information regarding your parcel. After that, all you need to do is wait until the courier delivers your packages to the comfort of your home.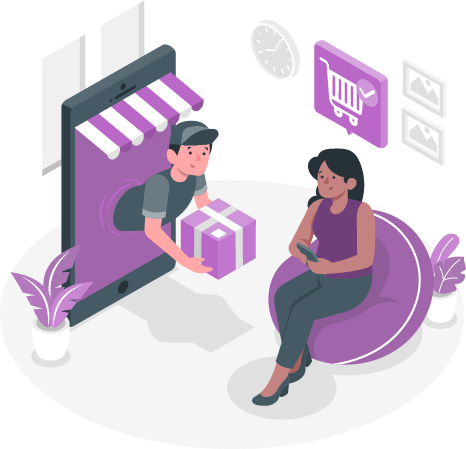 Shopping Concierge Service
Another service we offer our clients is Shopping Concierge. When your desired New Zealand stores do not accept your payment method we do the shopping for you. We will buy the product for you and pack it accordingly. Once done, we will ship the package to your preferred destination. Now you can order your desired item internationally with our shopping concierge service.
How Much Does Our Product Shipping Service to Australia Cost?
Just as we offer to other countries, we compute the shipping cost to Australia. Starting at $31.92 NZD, you can ship your packages to Australia. Price may depend on your package's dimensions or items to be shipped. You can use our free shipping calculator for an estimated shipping cost.
Reasons to Choose Jetkrate's Cheap Parcel Shipping to Australia
You may wonder why you should choose Jetkrate when you are shipping to Australia from New Zealand. We will give you an honest answer verified by our existing and previous clients.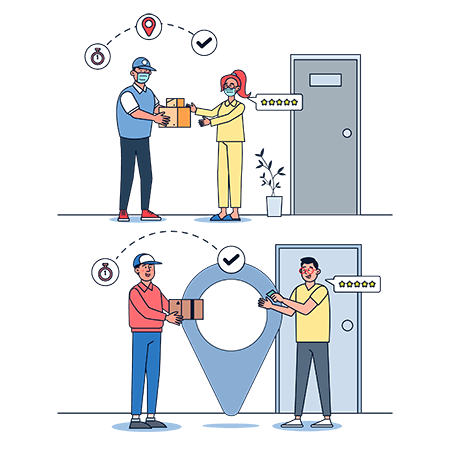 International shipping and shopping with Jetkrate is convenient. You can buy and receive your items from various New Zealand stores without leaving your comfort zone. It only takes a few clicks, and your parcel is good to go.
Our services are fast and affordable because we know how disappointing it is to finish shopping online only to discover that the store doesn't ship to your location. We ensure our clients the best shipping rate and duration according to their preferred destination.
We follow your instructions. We will hold your parcel up to 30 days. However, you can request an extension, for which you will pay at a per-day rate. Only once you approve sending your parcel, we will do so. Additionally, if you want us to open, repack, or consolidate your package, we can provide these services for you.
Your satisfaction is our priority. We always work hard to meet each customer's needs.
Quick Customer Support
Our team is always available and ready to assist with all your concerns and questions. If you are unsure of what to do or have a general inquiry, please do not hesitate to contact us.

We want the best for all our customers. We strive to keep our line of communication open at all times. You can always email us at support@jetkrate.com or fill out our web form on Jetkrate's contact page. We will do our best to respond immediately during our working hours. For a faster response, you can connect with our agents via Live Chat, which is available twenty-four hours a day during business days.