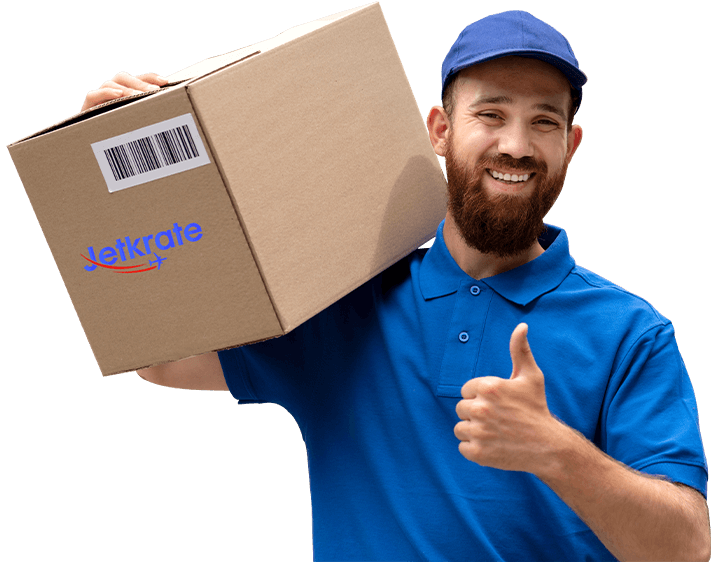 Choose the Most Trusted Shipping from the UK to Spain
Searching for shipping from the UK to Spain that is not tedious or expensive? Jetkrate is the way to go. With simple 3-step shipping orders and highly competitive shipping rates, we ensure your packages from the UK reach you in Spain in the most convenient and hassle-free manner.
Send your UK orders to our local warehouse and we'll ship them to your address in Spain in as little as a single business day.
Why Trust Jetkrate When Shipping from the UK to Spain?
If you'd like to purchase original stuff from UK brands, the only option is to order them through the official brand website. Unfortunately, many of the UK brands don't offer international shipping. But with Jetkrate, you don't need to worry about shipping hassles.
Here are some of the reasons why customers from Spain rely on us to ship their packages from the UK-
Our shipping partners like FedEx and DHL have an extensive global presence. All the top Spanish cities, including Madrid, Barcelona, Seville, Valencia, Bilbao, and even the remote locations are well within our shipping network.
Fast and Reliable Shipping
We understand you want your UK packages to reach you as quickly as possible. Our streamlined shipping process combined with our years of expertise ensures fast and secure deliveries. We offer Express and Economy shipping plans to better fulfill your shipping needs.
Plethora of Additional Services
When shipping from the UK to Spain, you might like to use one of our user-friendly services like Consolidated Shipping, Package Repacking, Shopping Concierge, or Photography Proof. All of these additional services offer enhanced convenience and minimize shopping hassles.
With most shipping providers, customers are unaware of what the shipping fee will be until they place their orders. But not with Jetkrate! Our Pricing tool offers an instant estimate based on the location and the package you want us to ship.
Have any queries regarding your shipping order? Want to know more about our services? Use the Live Chat feature available on our website to get instant answers to your queries. You can also fill out the Contact Us form or send us an email at support@jetkrate.com.
How to Place a UK to Spain Shipping Order with Jetkrate?
Follow these 3 simple steps -
Visit Jetkrate and click on "Sign Up" to register for a new account. We don't charge any one-time or ongoing subscription fee for creating a new account.
You'll receive the address of our UK warehouse upon creating a new account. After shopping from UK stores, enter the address of our warehouse as the delivery address. We'll send an email confirmation once the package reaches our warehouse.
Log in to your Jetkrate account, select your package, and choose a shipping plan. Pay the applicable shipping fee and provide us with your Spain address. Upon payment confirmation, we'll ship your package to Spain within one business day.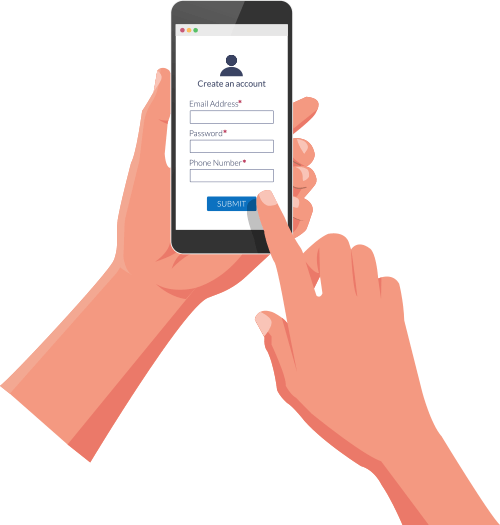 What are the Shipping Plans Offered by Jetkrate?
Our shipping plans are as follows -
FedEx International Priority
FedEx International Priority takes five business days for the shipment to arrive in the customer's country. Clients who use this courier will often obtain a tracking number, as well as other shipping information, to help them locate their parcels more quickly and accurately. Customers can opt to insure their packages for an additional fee.
FedEx International Economy
FedEx International Economy is a cheaper delivery option than FedEx International Priority, but it offers the same benefits and perks, such as tracking information and insurance. This service, however, takes the longest of our courier options. The transit time to the chosen location is eight business days. This option is better for those shoppers who don't immediately need the items they ordered.
This courier is the most affordable service Jetkrate provides. It is also the quickest method. DHL Express parcels can arrive in another nation within two business days, and clients receive their items within three to five working days. Customers can also add insurance to their products. They may use the tracking ID provided to identify the current location of their package, too.
Easy and Efficient UK to Spain Shipping
With our busy professional and personal lives, who has the time to struggle with complex international shipping services? Experience a new world of utmost convenience and affordability with Jetkrate.
Register for a free account today and start shipping from the UK to Spain at affordable prices.